Bodies of missing teens found in car as North Wales police confirm deaths – live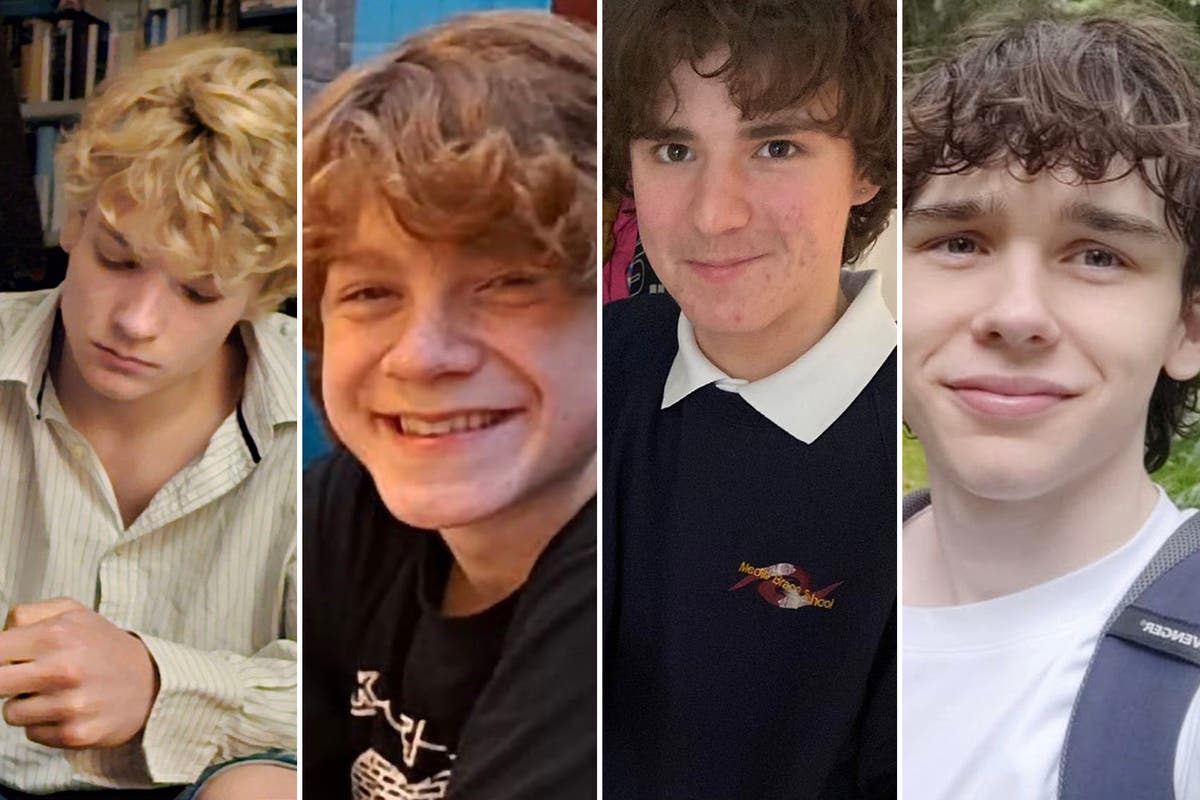 Snowdonia search underway for four missing teenage boys
The bodies of four teenage boys have been pulled from a car that was found overturned and partially submerged in water, police said.
Jevon Hirst, Harvey Owen, Wilf Henderson and Hugo Morris were feared missing after they were last heard from on Sunday morning following a camping trip to Snowdonia National Park, north Wales.
But North Wales Police has now confirmed the teenagers, who had travelled from Shrewsbury, were recovered from the wreck of a silver Ford Fiesta.
The vehicle appeared to have come off the road in the village of Garreg, five miles from the town of Porthmadog, officials said.
It comes after a major search operation was launched involving helicopters, the coastguard and mountain rescue teams early this morning.
North Wales Police Supt Owain Llewelyn said: "Police officers attended and located a Ford Fiesta on its roof partially submerged in water. Tragically the bodies of four young males were recovered from within the vehicle.
"At present, this appears to have been a tragic accident, and our thoughts are with the family and friends of the four young men at this very difficult time."