Costco marks another drop in e-commerce sales; membership renewal remains strong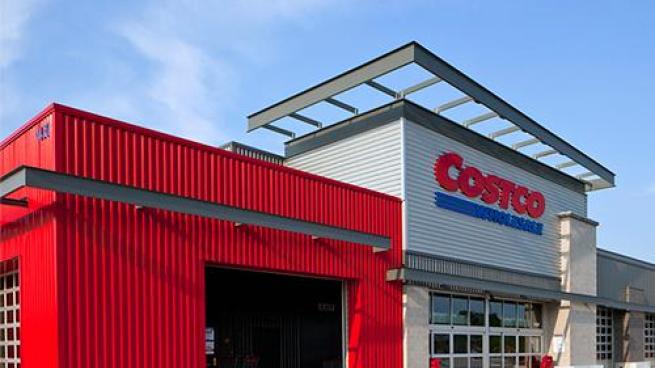 Costco Wholesale Corp. reported third-quarter results that missed expectations as consumer spending on bulk items remained slow.
Net income totaled $1.3 billion, or $2.93 a share, for  the quarter ended May 7, down from $1.35 billion, or $3.04 a share, in the year-ago period. Analysts has expected earnings of $3.29 a share.
Net sales increased 1.9%, to $52.60 billion.
Total company comparable sales inched up 0.3%, but fell 0.1% in the U.S. E-commerce sales declined 10% during the quarter and are down 7.8% for the 36-week period as of May 7.
Traffic or shopping frequency increased 4.8% worldwide and 3.5% in the U.S.  The 
average daily transaction or ticket was down 4.2% worldwide and down 3.5% in the U.S., impacted, in large part, from weakness in bigger-ticket nonfood discretionary items,  CFO Richard Galanti said on the earnings call. 
"This is the second quarter that we've seen that discussion of lower sales of big-ticket discretionary items,"  Galanti told investors. "So, all things being equal, we'll be comparing against easier compares six months from now."
Costco's membership fee income increased 6% to $1.044 billion , or 1.98% of sales, compared with $984 million, or 1.91% of sales. The U.S. and Canada renewal rate was 92.6%.
"These figures are the same all-time-high renewal rates that were achieved in the second quarter just 12 weeks ago," said Galanti. "Membership growth continues. We ended Q3 with 69.1 million paid household members and 124.7 million cardholders, both up approximately 7% versus a year ago.
As previously reported, Costco expects to open 24 new warehouses in its current fiscal year, which includes 14 U.S. locations. In addition to China, Costco's new international include its first-ever stores in New Zealand and Sweden, both of which opened during its first quarter.
Costco currently operates 853 warehouses, including 587 in the United States and Puerto Rico, 107 in Canada, 40 in Mexico, 32 in Japan, 29 in the United Kingdom, 18 in Korea, 14 in Taiwan, 14 in Australia, four in Spain, three in China, two in France, and one each in Iceland, New Zealand and Sweden. 
The company also operates e-commerce sites in the U.S., Canada, the U.K., Mexico, Korea, Taiwan, Japan and Australia.