IND vs AUS: "Not Winning An ICC Tournament Doesn't Tell Us That Virat Kohli Wasn't A Strong Leader" – Salman Butt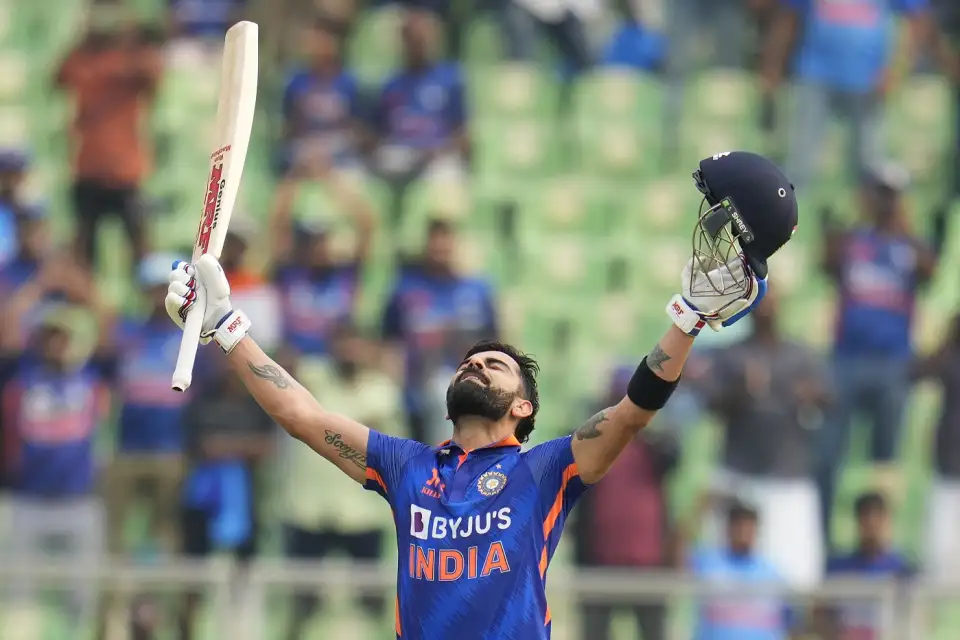 Salman Butt, a former Pakistan cricketer, thinks Virat Kohli shouldn't be called a "failed captain" just because he failed to capture a senior ICC championship during his leadership.
Virat Kohli discussed how many people referred to him as a failed captain for not leading Team India to an ICC trophy win during an appearance on Royal Challengers Bangalore (RCB) podcast.
IPL 2023 | Australia tour of India 2023 | Dream11 Prediction | Fantasy Cricket Tips | Cricket Match Prediction Today | Cricket News | Cricket Live Score 
The number of ICC titles a skipper has won is not a reliable indicator of how well he performs, according to Butt. It was simply a matter of losing a game under pressure or having terrible luck, he noted.
"People who do not understand the game of cricket very well judge a captain's performance based on how he has fared in the Champions Trophy or the World Cup," Butt explained while speaking on his YouTube channel.
IPL 2023 | India National Cricket Team | IND vs AUS 2023 | India vs Australia 2023
"However, if you have a good win percentage and are tactically very strong, but haven't won a big tournament, it wouldn't be fair to say that you haven't been a good captain. There might have been a few mistakes in high-pressure games, or it might just have been a case of luck. Not winning an ICC tournament doesn't tell us that Virat Kohli wasn't a strong leader" Salman Butt Added.
"Virat Kohli won a lot of matches and even overseas series": Salman Butt
Salman Butt said that Babar Azam still needs to make some improvements in several areas while comparing his leadership abilities to that of Virat Kohli. On the other hand, he thought Kohli had led India admirably, particularly in red-ball cricket.
Salman Butt also emphasized the significant victories the Indian team was able to secure under difficult circumstances while Kohli was captain.
"There is still some scope for improvement in Babar Azam's captaincy. When you look at how Virat Kohli led his side in Tests, it was fantastic. He won a lot of matches and even overseas series. However, he couldn't win a final. When such a thing happens, it seems at times that the team hasn't been able to win a final because of him," he added.