'Justice Needs to Be Done': Man Visiting Miami Loses Foot in Hit-and-Run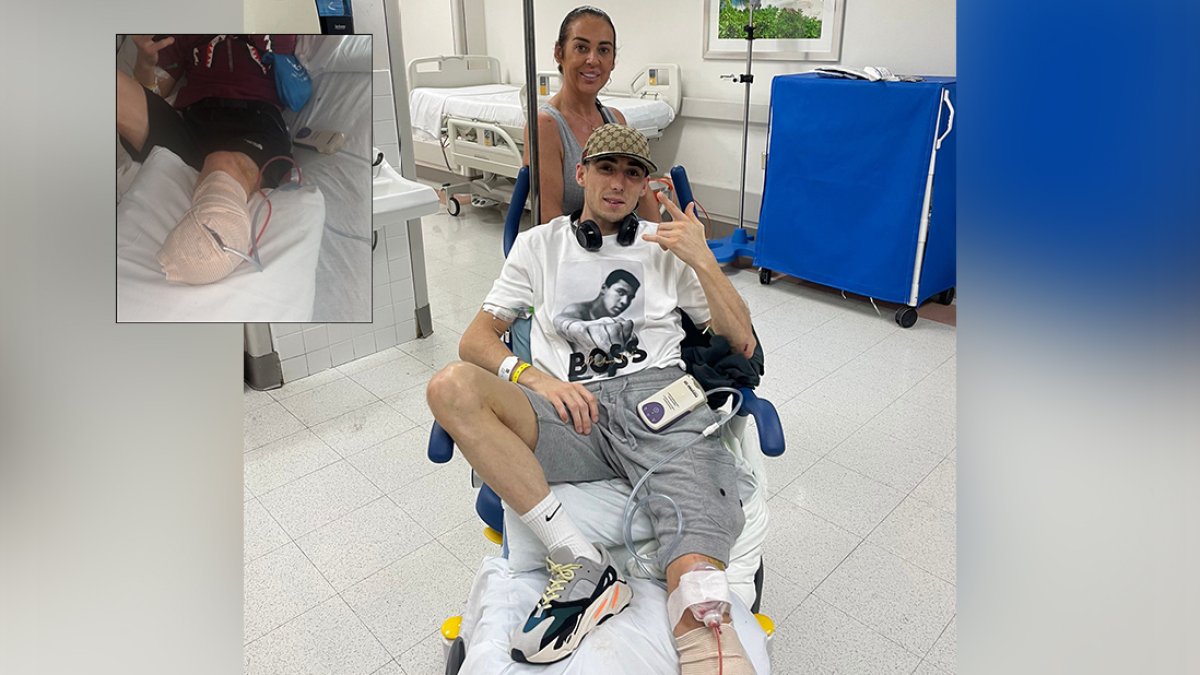 He was in South Florida to have a good time, but instead, he ended up in the hospital. 
Twenty-eight-year-old Jordan Rennie is at Jackson Memorial Hospital after he said an SUV hit him and kept going Feb. 17. Doctors were forced to amputate his foot as a result of the accident. 
Rennie has a passion for his bikes. When his mom Leighan Pearson heard about a motor cross event in Miami, she knew what to get her oldest son for Christmas.
"On Christmas morning I surprised him with a ticket," Pearson said. "We were very excited to send him off here to Miami."
The Scottish native flew into town Feb. 14. The event was days away. Rennie said he was on his bike at Northwest 95th Street and Northwest 6th Avenue.
"The light was green and as soon as I passed the truck, boom I got t-boned on the left-hand side, they took my leg off," Rennie said.
Rennie said part of his leg was hanging off but the driver kept going.  He immediately called his mother, who was all the way in the UK.
"Jordan thought that he was going to die there on the road," Pearson said. 
Pearson said it was a good Samaritan who stopped and took him to a nearby hospital.
"It was all a bit of a panic at that point," Pearson said. "I'm devastated, but I also have to keep my mental state for my son."
Jordan never got the driver's name. He was emotional as he spoke to NBC 6 from his hospital room Wednesday afternoon.
"This is not good man, this is really not good, but I just really want the person who's done this to me to come forward and pay for what they've done to me," Rennie said. "It's going to cost me a lot of money to walk again."
His mother is also demanding justice. 
"They know they hit my son, they know they did damage, the vehicle is damaged. I beg them to come forward, if they're a mother themselves, if they're a father themselves, they'll know deep down," Pearson said. 
They are grateful to that good Samaritan who stopped to help.
NBC 6 reached out to Miami-Dade Police to get more information about this investigation.
Jordan is hoping to get a prosthetic in the future. His mother created a GoFundMe to help pay for medical expenses.