LeoVegas' Business Declined in Q1 2023, the Management Remains Optimistic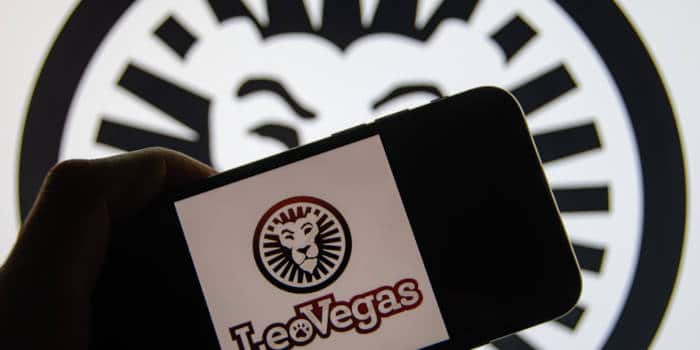 MGM-owned operator LeoVegas has posted its Q1 results, reporting a difficult period for the company. The operators' trading declined as the group recorded drops in several metrics.
LeoVegas posted total quarterly revenue of $101 million (converted to USD), which represents a slight decline of 4% from last year's results. The company EBITDA, meanwhile, sunk further to a loss of $3.32 million in Q1 2023. Adjusted EBITDA for the period was a loss of $1.18 million, representing a margin of -1.2%.
Gross profit for the three months ended March 31 declined to $65.92 million. Meanwhile, the company also recorded an operating loss of almost $8.8 million – a sharp decline from last year's positive results.
Operating expenses, meanwhile, doubled and reached almost $290 million. Luckily, the company was able to offset some of the negative impact by divesting its share in BeyondPlay to Bettor Capital for $2.04 million.
LeoVegas closed the quarter with $73 million in cash and cash equivalents – a decline of over $9 million from the results recorded at the end of Q1 2022.
The Operator Struggled in Q1 2023
LeoVegas' declines are attributable to various headwinds, including a sharp increase in operating expenses and suboptimal performance in certain markets.
Germany's tight regulatory regime, for example, consistently undermined the operator's profitability, resulting in serious losses. The Nordics, LeoVegas' home market, didn't make things easier for the company either. Its local revenues waned but the group continues to be optimistic about the market's potential.
The United Kingdom and Spain were profitable markets for the company, helping LeoVegas record increased net gaming revenue from the Rest of Europe region. Despite the setbacks, the company experienced a 17% growth in the region, attesting to its potential.
Still, Q1 remained a largely troubled period for the operator. LeoVegas noted that its business was negatively impacted by the macroeconomic conditions and unfavorable exchange rates. The company's Rest of World business plummeted by 28%.
LeoVegas hopes that its upcoming initiatives will help it improve profitability. The company just launched the Expekt sports betting brand in Denmark and now hopes to capitalize on opportunities in the country.
At the beginning of this month, on the other hand, the operator acquired Push Gaming in the hopes of bolstering its international growth.