LIV Golf's TV ratings were extremely low in CW Network debut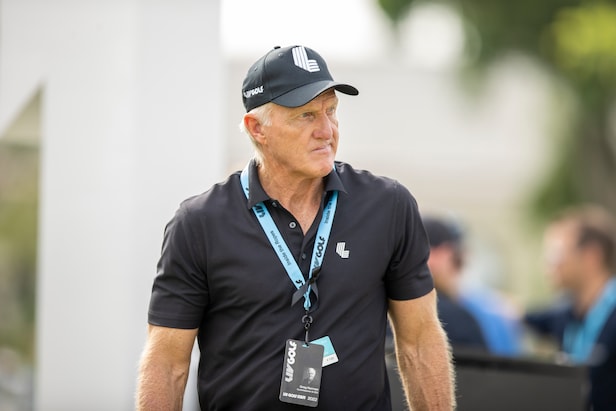 Charles Howell III won his first event in five years to kickstart LIV Golf's second season. The league's debut at the CW Network, however, was not as auspicious.
Last month the Saudi-backed circuit announced it had secured a multiyear TV and streaming deal with the network. Unlike most sports broadcasts deals—which sees leagues take in millions, if not billions, of dollars for sharing its media rights (the PGA Tour, for example, reportedly received close to $700 million per year through their agreements)—the CW paid nothing to LIV, with the entities instead agreeing to split advertisement revenues. LIV Golf is also believed to be paying for production fees, and the events held outside the United States will be shown on tape delay. Conversely, after being shunned by most major American broadcasters last season, getting its product aired on the CW—which boasts over 200 affiliates in the United States—was seen as a victory for the fledgling circuit.
RELATED: What LIV's TV Deal means
But, according to television metrics from this past weekend, few turned into the LIV event at Mayakoba. The Sports Business Journal reports that less than 300,000 viewers watched action on Saturday or Sunday for a 0.18 household rating. The viewership was particularly weak in New York City, the CW's flagship market. According to media site Sports TV Ratings, LIV Golf averaged a 0.08 household rating with under 8,000 viewers on Saturday.
For comparison, the Honda Classic—which had one of the weakest fields on the PGA Tour this season, the byproduct of being sandwiched between four designated events—averaged just under 2 million viewers over the same two days on NBC. According to the Hollywood Reporter, the two LIV rounds on the CW also came in behind four PGA Tour telecasts on the Golf Channel.
LIV's numbers, while extremely low, are not necessarily surprising. LIV Golf's audience numbers on YouTube and Facebook were modest in its inaugural season, and dropped as the year went along. Moreover, the CW—despite being the 25th most-watched network in the United States in 2022—does not have sports programming to shoulder alongside LIV, as the network is primarily known for its teen dramas and syndicated shows.
For its part, the CW's parent company, Nexstar, says it is happy with the turnout. "Those numbers exceeded our expectations and, and most importantly, the affiliates, as well as our own stations, were thrilled," Nexstar CEO Perry Sook said on a Tuesday earnings call. "I know that our affiliates and CW affiliates in the top 10 markets generated about three times the amount of money that the network generated for this first outing, and so it's selling very well, and you know, and I think will continue to grow as we get more into the season and more involved."
During its inaugural season in 2022, LIV Golf could only be viewed in the U.S. on YouTube or LIV Golf's website. Golf Digest reported last year that the valuations of LIV Golf franchises, and the long-term viability of the league, hinged on securing a broadcast deal. LIV did announce its first sponsor last week in EasyPost, but thus far no other endorsements or sponsors have been announced.
LIV Golf's next event will take place starting March 17 in Arizona.