Moeen Ali confident of England's attacking ability in Bangladesh | Cricket News – Times of India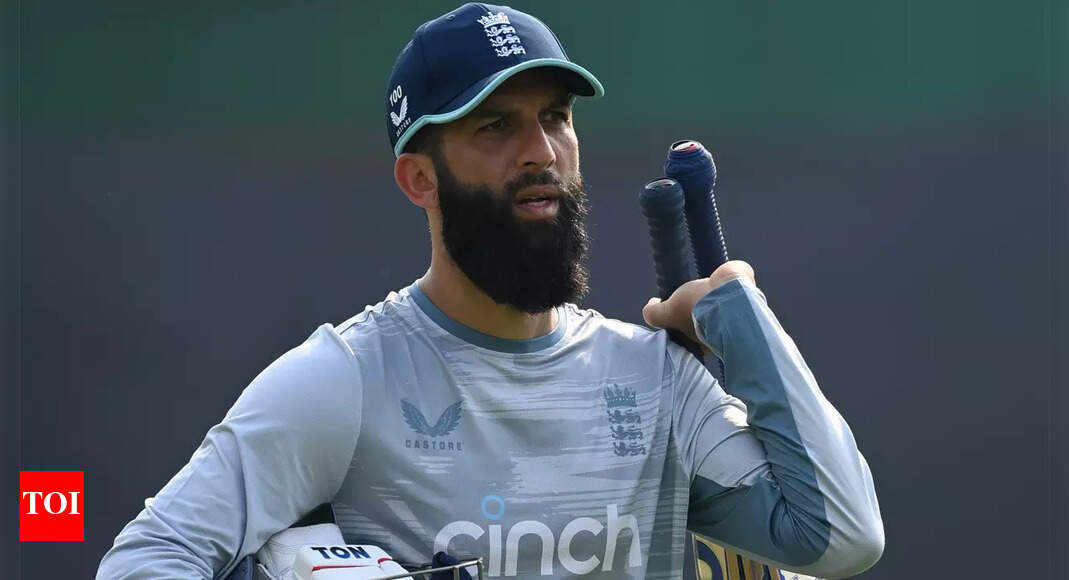 DHAKA: All-rounder Moeen Ali said on Tuesday that England will maintain their aggressive batting in the coming one-day international series against Bangladesh even on slow pitches in the host country.
"We've done it all around the world. It's a different challenge and probably a different sort of plan, but the mindset is always the same," Moeen said in a press conference in Dhaka.
"If somebody bowls badly on any sort of surface, you try and put them away. So yeah, we're confident, we got the players to play well here."
England, the reigning world champions in both white-ball formats, are in Bangladesh to play three one-day internationals and as many Twenty20 internationals.
The series begins in Dhaka on Wednesday and the visitors are expected to test Bangladesh, a formidable ODI side at home.
England have adopted an aggressive approach after their premature exit in the 2015 World Cup when they lost to Bangladesh in Adelaide.
The change has been rewarded with a 50-over World Cup title at home in 2019 and the Twenty20 World Cup in Australia last year.
However, a dip in form saw them win just two of their last 10 ODIs, giving Bangladesh some confidence ahead of the series.
Bangladesh have won 12 of their last 15 ODIs, and have lost only one ODI series at home since 2015, which was against England.
Moeen said they had nothing to be afraid of despite Bangladesh's formidable record at home.
"There's nothing to be afraid of… We know they're a good side and here they're batting. They've got some very good batters, Liton Das, Tamim (lqbal). These guys are very good players. And the bowling is very good.
"So it's not about being afraid of anyone, it's more just being on our game and being good," he said.
"It doesn't really matter who are the favourites. I think Bangladesh in their own conditions are very good.
"And we know that we have lost eight in the last 10 but we are also the champions of the world and have done well," he added.
"We haven't really had our best team for a lot of the time recently. But obviously Woody (Mark Wood) is here. Jofra (Archer) is here and we got new guys like Will Jacks… So it's very exciting to have this group of players here."
The second ODI of the series will be held on March 3 in Dhaka before Chittagong hosts the third match on March 6.
The ODI series will be followed by three Twenty20 internationals, beginning in Chittagong on March 9 before returning to Dhaka on March 12 and 14.