Nepal Supreme Court Allows Sandeep Lamichhane To Travel To UAE For Cricket World Cup Legue 2 Tri-Series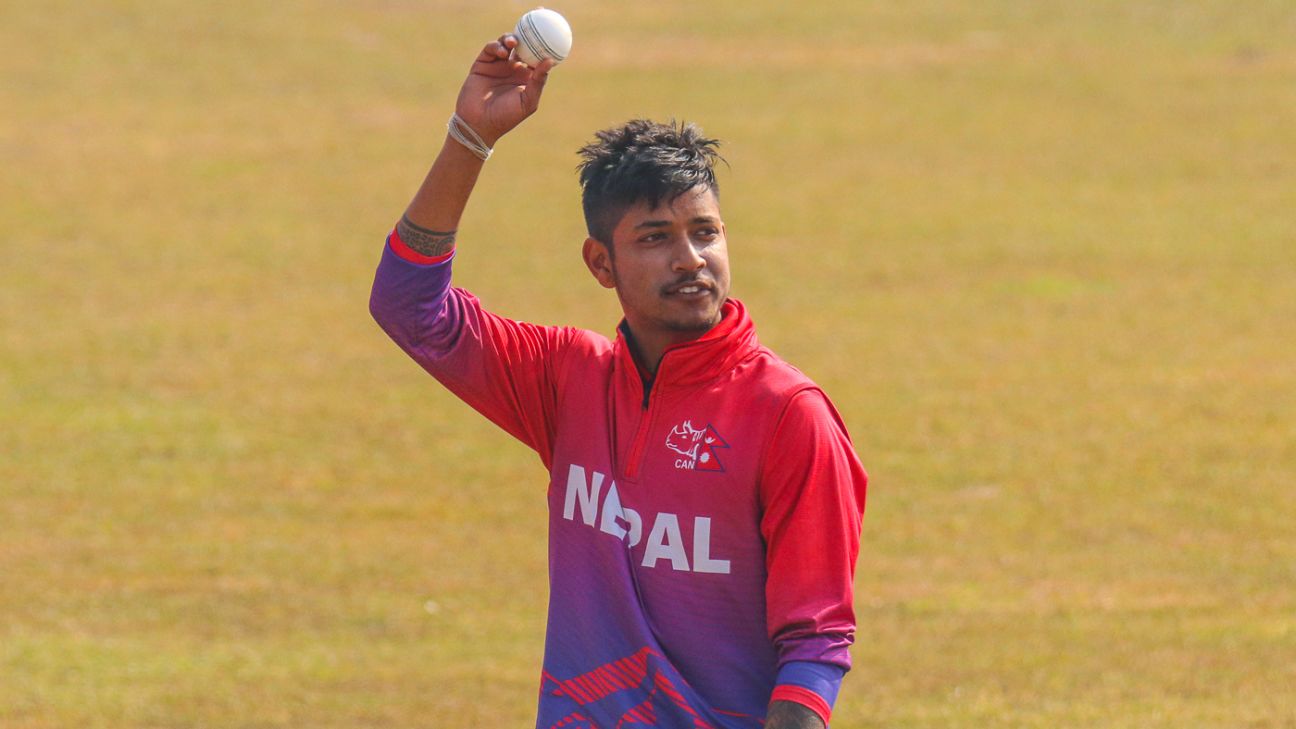 The Supreme Court has allowed Nepal cricketer Sandeep Lamichhane to travel to the UAE to be a part of the Cricket World Cup League 2 tri-series in Dubai, which will also feature UAE and PNG. Starting on Monday, Nepal will participate in the tri-series in Dubai against PNG, which is a part of the Cricket World Cup League 2.
Meanwhile, Sandeep had been accused of rape charges for which his name was not included in the final squad that was announced by the Cricket Association of Nepal on Saturday. He was originally charged on the accusation of rape against a 17-year-old girl o August 21. 2022. The player was charged under section 219 of the Criminal Code 2017.
IPL 2023 | Australia tour of India 2023 | Dream11 Prediction | Fantasy Cricket Tips | Cricket Match Prediction Today | Cricket News | Cricket Live Score
To rape the accused cricketer had then appealed to the Supreme Court challenging the Patan High Court's order to release him on bail. However, he was given bail on the condition that he cannot leave abroad and had to inform the police if he wanted to leave Kathmandu.
The Nepal cricketer's request for bail was denied by Justice Ishwor Prasad Khatiwada on January 24 which also meant that he was not allowed to participate in the ongoing Cricket World Cup League 2 tri-series.
IPL 2023 | India National Cricket Team | IND vs AUS 2023 | India vs Australia 2023
The court finally decided to give a second hearing to Lamichhane's case at the Attorney General's office on Sunday. However, the hearing could not be taken as per the schedule and was postponed to Monday.
Justice Sapana Pradhan Malla and Kumar Chudal Rules In Favour Of Sandeep Lamichhane
On Monday, February 27, the joint bench of justices Sapana Pradhan Malla and Kumar Chudal overturned the earlier verdict of Patan High Court and ruled their decision in favour of the national cricketer allowing him to travel overseas to play for his national side.
Meanwhile, Nepal was clean-swept in the ICC World Cup League-2 triangular series recently held in the country's home ground. The tri-series also involved Scotland and Namibia. Though Nepal did not win the series, Sandeep took 13 wickets in the series taking three each in the first three games and four in the final game.
Nepal is currently positioned sixth in the seven-team Cricket World Cup League 2 league table. Lamichhane has taken 55 wickets in the tournament, which is the highest for Nepal, and he is ranked third on the list of overall wicket-takers.
Also Read: Sandeep Lamichhane Joins Hobart Hurricanes For BBL 10
Virat Kohli | Rohit Sharma | Rishabh Pant | KL Rahul | Suryakumar Yadav | Sanju Samson | Shreyas Iyer | Yuzvendra Chahal | Jasprit Bumrah