NFL Wild Card Round Trends You Need to Know Before Betting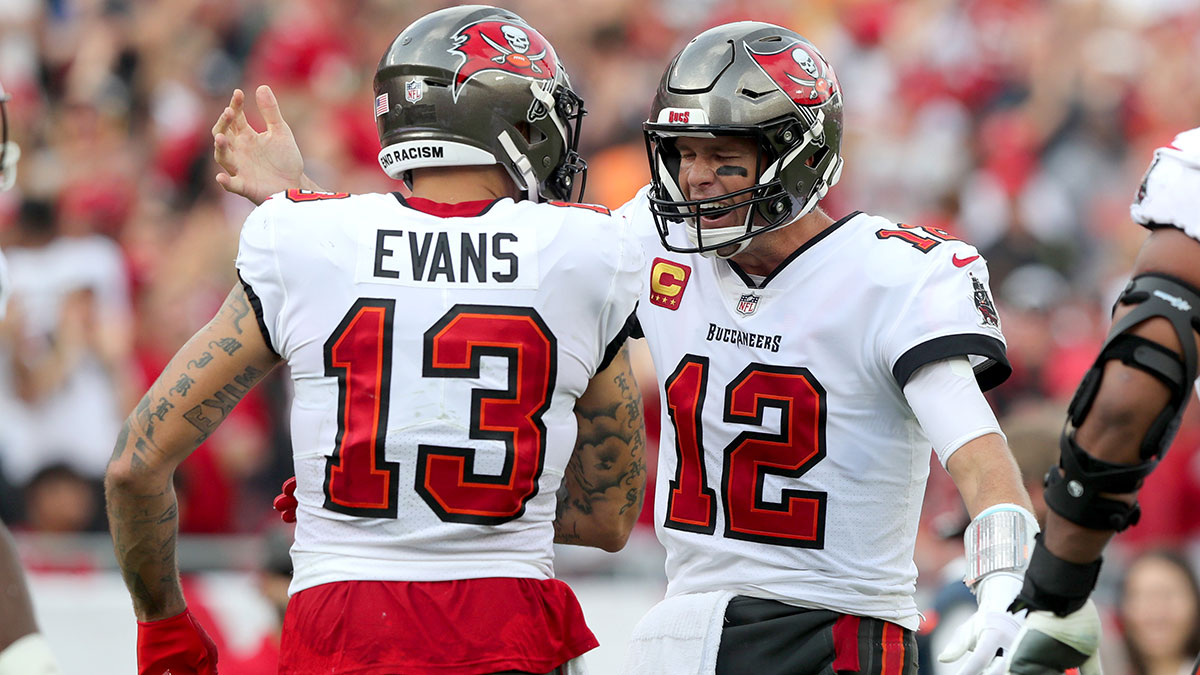 The 2023 NFL playoffs are here, so it's time to hit the lab and see what trends can tell us about the Super Wild Card Round weekend.
That lab would be Bet Labs, of course. I dug into the numbers to look for some trends that might guide us as bettors heading into the postseason. Each trend below covers the last two decades, and each one is for just the Wild Card Round unless otherwise noted.
Note that that means more limited data available, so these trends are not as strong as regular season trends.
1. Back host teams who made last year's playoffs, but fade hosts who missed.
It turns out the entire regular season can act as a sort of recency bias. Teams fight all year to win the most games and earn a home playoff game, but last year's results and this year's preseason expectations are still relevant — apparently even more relevant than this year's record at times.
Teams who made last year's playoffs, then earned a home game by winning the division this year, have proven they are consistently good and worth backing. They've been here before, have experience and pedigree, and proven their quality.
By contrast, teams hosting in this year's Wild Card Round who didn't make last year's postseason might have overachieved, or caught some lucky breaks. History says to fade such teams.
Note that this trend applies only to the Wild Card Round, not forward.
THIS YEAR: Every Wild Card game qualifies, of course. This trend tells us to back the 49ers, Bills, Bengals and Bucs after making last year's playoffs, but to fade the Vikings and Jaguars after missing last year.
2. For WC teams on the road, back the ones on a 1-game winning streak, and fade those on a 1-game losing streak.
This one actually flies in the face of recency bias, telling us that what we just saw in the regular season finale actually matters.
Some road Wild Card teams lose their final game entering the playoffs after winning previously, which often means dropping in seeding and leaving an ugly final taste in our mouths. History tells us those teams tend to stay cold in the postseason, failing to cover by 9.8 PPG, with only one win in 17 tries.
Other road Wild Card teams lose their penultimate game but win in the finale, often securing a playoff berth or moving up in seeding. Those teams tend to ride recent momentum and play well again in the postseason.
Note that 1-game streak here means exactly one, not one or more, so not every Wild Card game fits.
THIS YEAR: The Cowboys, Chargers and Giants lost in Week 18 after winning in Week 17, leaving bettors feeling blah about their chances, and this trend suggests the same. It does back the Dolphins after they snapped a losing streak to nab the final AFC berth.
3. Trust big home favorites when favored by 9 or more points.
Not every team can earn that bye week, but some playing this round deserve it anyway — or luck into an outmatched or injured opponent.
Home favorites of nine or more points are a perfect 8-0 both ATS and straight up in the Wild Card Round, winning every time and covering each game by an average of 6.8 PPG, nearly a full touchdown above even the bloated spread. Every single one of these teams has won by at least 11 points.
THIS YEAR: It's great news for the 49ers and Bills — and possibly the Bengals if Anthony Brown ends up starting and the line gets to nine or beyond.
4. Back big home dogs throughout the playoffs.
Home underdogs of 4+ are a perfect 4-0 ATS, covering by 8.25 PPG. Such dogs have won two of four outright in memorable games — Tim Tebow's Broncos in overtime against the Steelers and Marshawn Lynch's #beastmode run to beat the Saints.
THIS YEAR: No one qualifies for now, but keep this in mind in case we get a late line rise to Dallas -4, activating this trend for the Bucs.
5. Back road teams in divisional rematches before the Conference Championships — unless they're huge underdogs.
Divisional rematches are always tricky because it's the third time teams are playing. History tells us the the team playing at home with the better record is often overvalued in these spots, and that the value is on the road underdog. In fact, road dogs are 11-6 SU.
The trend doesn't hold if it's a road dog of 10+ or once we've reached the Conference Championships.
THIS YEAR: This trend is potentially in play for the Seahawks, Dolphins, and Ravens, but beware that final caveat — right now it only supports the Ravens, and that could disappear if the line rises further due to Baltimore's quarterback uncertainty.
6. Back teams entering the Wild Card Round with win-loss records at .500 or below.
Everyone starts over again at 0-0 in the postseason, and history tells us that we give too much credit to gaudy regular season win-loss records, forgetting about all those closes finishes and lucky bounces that got them there.
We especially underrate perceived "bad" teams who just barely got into the playoffs at .500 or below, either as the final wildcard or by winning a bad division. Such teams are 8-1 ATS and an impressive 6-3 SU.
THIS YEAR: The Bucs are 8-9 and home underdogs. Cowboys bettors beware.
7. Back Wild Card Round hosts who won at least 15% fewer games than their opponent.
Again, we are warned not to put too much stock into regular season win-loss record and to respect teams at home. Everyone is 0-0, and all those lucky, close wins from September and November won't help the road team now.
Road teams at least 15% better than their opponent by win rate have never covered in the Wild Card Round, and they're an ugly 2-5 SU with even the two wins coming by just one score.
This trend is obviously quite similar to #6, so don't necessarily double count it.
THIS YEAR: Tampa Bay has a clean slate and all those extra Dallas wins mean nothing now. This trend backs the Bucs to cover and maybe win.
Conclusions
By far the big winner here is the home underdog Buccaneers with four of the seven trends backing Tampa and another not far off, while none of the trends like the Cowboys.
The 49ers are backed by a pair of trends, and the Bills have two trends in their favor to one for the Dolphins.
The other three games are split right now with one trend on each side, though the Bengals would go up 2-0 in the trends column if they end up favored by nine or more once we get clarity on Baltimore's quarterback situation.