Sachin Tendulkar Statue: Coming soon at Wankhede, a life-size Sachin Tendulkar statue | Cricket News – Times of India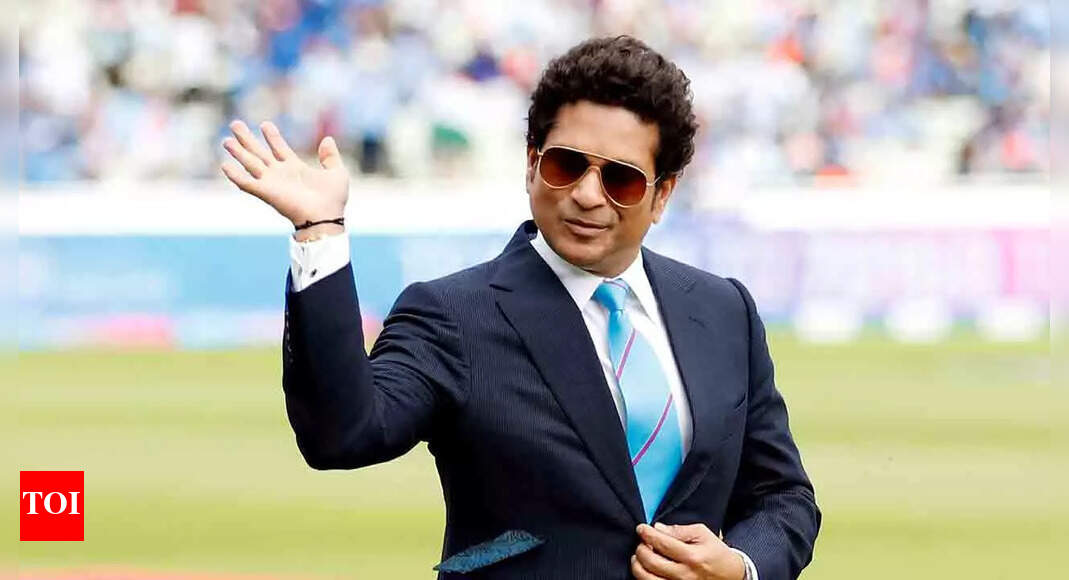 MUMBAI: The Mumbai Cricket Association is coming up with a 'special gift' for cricket legend Sachin Tendulkar, who will celebrate his 50th birthday on April 24 this year. In a unique gesture, the MCA will erect a life-size statue of Tendulkar inside the iconic Wankhede stadium in Mumbai.
Tendulkar is likely to visit the Wankhede today to explore, along with the MCA officials, 2-3 sites inside the stadium where his statue can be installed. It was at the Wankhede where the batting great played his final game for India back in November 2013 against West Indies. MCA president Amol Kale told TOI that he's hoping "the statue will be unveiled during the ODI World Cup in India later this year."
"Every Mumbaikar, rather the world knows about Sachin's contribution to cricket. He's the pride of the cricketing fraternity and a Bharat Ratna as well. As a small token of appreciation of his work, and as a special gift on his 50th birthday, the MCA will put up a life-size statue in the premises of the Wankhede Stadium, something similar to the statue of Shane Warne at the MCG. We approached him a couple of weeks back (with this idea), and a couple of days back, we gave his consent. So now, we'll decide where to put up the statue soon. At the same time, we'll decide when to unveil it. We are planning to do it during the ODI World Cup, so that the entire cricketing fraternity is present during its unveiling," Kale told TOI.
Tendulkar already has a stand named after him at the Wankhede Stadium. In 2021, the MCA decided to honour batting great Sunil Gavaskar with a special box and former India captain Dilip Vengsarkar with a stand.
The only other example of a cricketer whose life-style statue has been erected inside a stadium in the country is India's first Test captain Col CK Nayudu's statue at the Holkar Stadium in Indore.
Like many international celebrities, Tendulkar has a wax statue of himself at the Madame Tussauds in London.