The Best Fifa Football Awards – England's Wiegman and Earps win prizes
Key events
Van Dijk says he's proud to be part of Liverpool, that they played to the end for trophies last season, "even though we couldn't get it done". Casemiro then beams when Jenas congratulates on him winning the Rumbelows Cup at Wembley yesterday.
The men's team is as follows: Courtois, Hakimi, Cancelo, Van Dijk, De Bruyne, Modric, Casemiro, Messi, Mbappé
Fifa Fifpro Women's XI: Endler, Bronze, Renard, Williamson, Leon, Walsh, Putellas, Oberdorf, Kerr, Morgan, Mead:
Lucy Bronze, Christiane Endler, Beth Mead, Alex Morgan, Alex Putellas, Mapi León and Wendie Renard are all on stage, of the 11 named in the Fifa Fifpro Women's World XI. The team is as follows:
Bringing colour to the tournament.
Time for the Fifa Women's World XI.
The Argentinian lad makes a fairly rambling speech, then batters his drum a couple of times, and then he's off.
"Those fans were iconic," says the co-host, Samantha Johnson, of the Argentina faithful at the World Cup.
Maxi Rodríguez is pictured in the crowd. What a hit that was in 2006, by the way.
Argentina fans win the Fifa fan award!
An Argentinian lad comes up to stage to nab the award. I say lad, he is fairly advanced in age, and his trousers nearly fall down on his way to the stage.
Hang on … he's got a drum!
"Does Infantino even like football?" inquires Harriet, via email. Fair question.
Luka Lochoshvili wins the Fair Play Award!
The Georgian, now at Cremonese, takes it. When he was at Wolfsberger last season, he intervened to help Georg Teigl of Austria Wien, who had fallen unconscious. He joins proceedings via video link because Cremonese are playing Roma tomorrow.
Here's the Fifa Fair Play Award.
A dance troupe has just pulled off a football-themed routine. Infantino, as per usual, looks vaguely unimpressed.
Lionel Scaloni is only 44. And he's won a World Cup as a manager! Hats off, in fairness.
Scaloni has a chat. He has a smile on his face. His proud family look on, his wife Elisa Montero and two sons, Ian and Noah, suited and booted.
Lionel Scaloni wins Best Fifa Men's Coach!
He, or certainly his team, won the men's World Cup. Of course he wins best coach.
Up next: The Best Fifa Men's Coach. Nominees:
Carlo Ancelotti (Real Madrid)
Pep Guardiola (Manchester City)
"I love football," says Wiegman. "Over the years I've seen how the women's game grow, and it's incredible to be here right now, and celebrate women's football in the world … we have heroes here in the room – little girls have their idols, inspirations … so many people have worked hard across the world to get the game where it is now … but we have dangers. We want to go faster … we want to develop, but we want to do the right things.
"Off the pitch, we should be a team, and work together to grow the game even more.
"The Euros have been incredible in England. Stadiums full, so many families, all celebrating football. As the English say: We brought it home.
"You are nothing without the players but I would like to thank the staff, I would like to thank the FA … and I would like to thank my management, they took away so much pressure and allowed me to perform at my best.
"Last but not least, my family … they've seen me more on TV than at home … thank you for supporting me. Thank you very much, and enjoy your evening."
An excellent speech that covered all the bases, and made important points about the dangers inherent in the growth of the women's game, while first and foremost celebrating it, of course.
Sarina Wiegman wins the Best Fifa Women's Coach award!
Never in doubt. Euros glory. Wiegman's third time winning this award.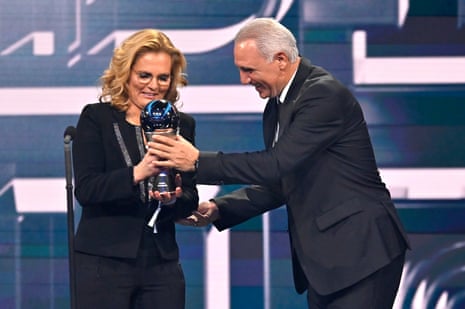 Up next, the award for Best Fifa Women's Coach. The nominees are:
Sonia Bompastor (Lyon)
Pia Sundhage (Brazil)
Sarina Wiegman (England)
Jill Ellis and Hristo Stoichkov will present the award.
Marcin Oleksy of Poland wins the Puskás Award for best goal!
And what a goal it was:
He speaks in his native Polish … then Jenas fires up the VT again. And he's on his way.
"Wow … Some great finishes there, I think we all enjoyed that," says Jenas, after the montage of GOALS hitting the back of the net.
Very much so, Richard. Sorry, Jermaine.
If you're not watching the feed on fifa.com, you're missing a load of goals.
Martínez gives a tearful speech in Spanish.
The World Cup winner fought off Yassine Bounou and Thibaut Courtois to scoop that gong. And he certainly didn't take it lightly.
"A really beautiful moment," marvels the co-host Jermaine Jenas.
Emiliano Martínez wins best men's goalkeeper!
Glory for Aston Villa!
And Argentina.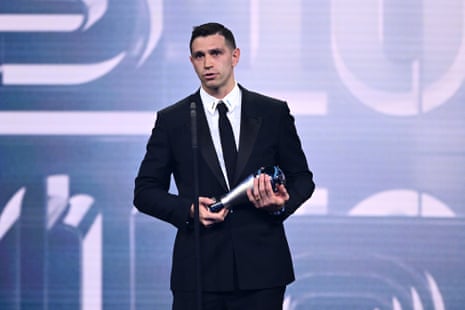 Now, time for the best men's goalie award.
"Thank you to everyone who voted for me," says Earps. "Thank you so much to my loved ones, for peeling me off the kitchen floor – not tonight, but a few years ago … to all my teammates, the coaching staff at England and Man Utd … thank you Sarina [Wiegman] … for believing me in the way you have. Anyone who's been in a dark place, keep going, know there's light at the end of the tunnel … be unapologetically yourself."
Fine words, and a well deserved award.
Mary Earps wins Best Fifa Women's Goalkeeper!
The Manchester United player takes it!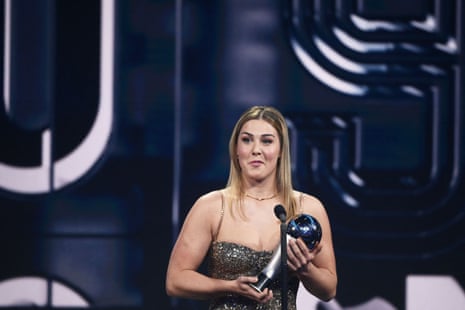 Arsène about.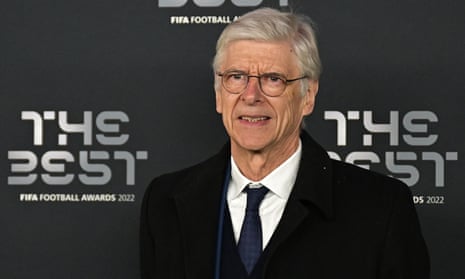 Infantino, it should be pointed out, is wearing a conventional black tuxedo, offset by a box-fresh pair of bright white trainers. It's not like him to misjudge the tone and mood of such an event, is it?
Jairzinho has a chat now, sitting in the audience. He was speaking in Portuguese and I won't lie, I didn't understand what he said.
Marcia Aoki, Pelé's widow, comes on stage to accept a special award for Pelé. She says she has three words to express how she feels: "Grateful, grateful, and grateful."
Samantha Johnson, the co-host, mangles her pronunciation of Seleção … and here is Ronaldo to say a few words in Portuguese about Pelé.
Infantino pays tribute to Pelé, and thanks his family for being in Paris tonight for the occasion.
"Pele was football," says Infantino. And we have the first video montage of the evening, a series of clips of the Brazilian's unique talent, with some words from the late, great man himself about his career, and his achievements.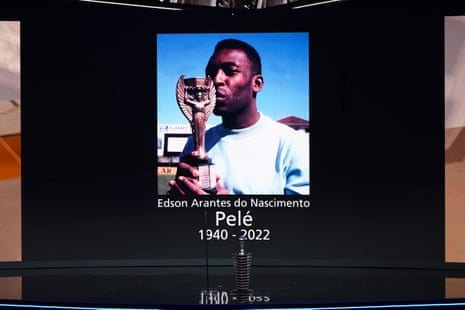 "A night when we celebrate the best"," says Infantino. … "welcome to the millions joining us from home to watch this fantastic evening.
"What a year we had. We experienced the best World Cup ever … and this is a World Cup year, and you are all invited for the women's World Cup later this year in Australia and New Zealand."
Action on the live feed. We're under way. The presenters introduce Gianni Infantino. And we are away.
Beth Mead of England is in the running to win the best women's player award. She was one of the outstanding performers in England's Euros success, and she is up against Alex Morgan and Alexia Putellas. Putellas's Barcelona lost the Champions League final against Lyon, but she scored 18 goals in their league campaign that was perfect – not just unbeaten, but victories all the way. And Barça won their domestic cup to boot. Putellas is aiming for back to back "Best" awards to go with her double Ballon d'or win.
Plenty of stars arriving on the green carpet in Paris …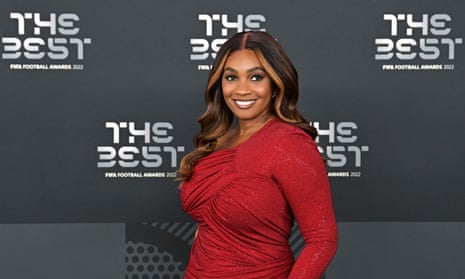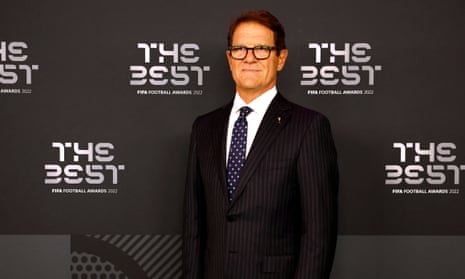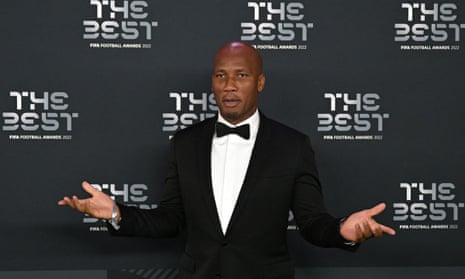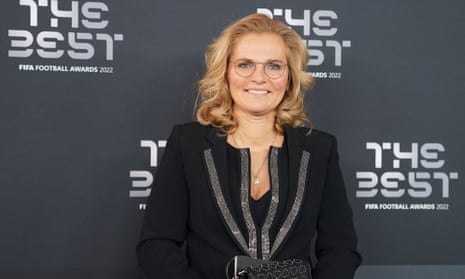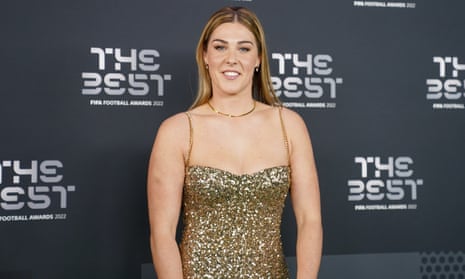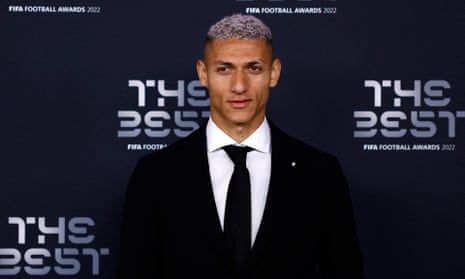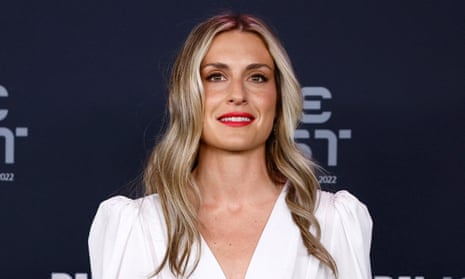 Amid football's relentless churn, the World Cup final on 18 December already feels like it took place about four years ago. The final score was 3-3, and Argentina beat France on penalties at the end. Robert Lewandowski of Poland has won the top men's award for the past couple of years and he's in the running again here. But there is an overwhelming favourite elsewhere, as a result of that little cup competition in Qatar.
We're 20 minutes away from the start of the show. Who do you fancy will be celebrating tonight? As stated, categories and nominations are below. You can email me or tweet with any thoughts, within reason.
The great and the good of world football have gathered in Paris this evening. Also some of the not-so-good, the mediocre, and even the downright bad.
Of course, the "Best Fifa Football Awards™ 2022" will be a night to accentuate the positive, to discover the winners of the various awards, and a celebration of the many and various goings-on in the global game in the past year.
There will be some slickly-edited videotape montages, cringeworthy speeches, and a massive roomful of extremely expensive and frequently tasteless tuxedos and ball gowns. Categories and nominees are below. Allez! Kick-off: 8pm UK/9am CET.
The Best Fifa Women's Player:
Beth Mead (England / Arsenal WFC)
Alex Morgan (USA / Orlando Pride / San Diego Wave)
Alexia Putellas (Spain / Barcelona)
The Best Fifa Men's Player:
Karim Benzema (France / Real Madrid)
Kylian Mbappé (France / Paris Saint-Germain)
Lionel Messi (Argentina / Paris Saint-Germain)
The Best Fifa Women's Coach:
Sonia Bompastor (Lyon)
Pia Sundhage (Brazil)
Sarina Wiegman (England)
The Best Fifa Men's Coach:
Carlo Ancelotti (Real Madrid)
Pep Guardiola (Manchester City)
Lionel Scaloni (Argentina)
The Best Fifa Women's Goalkeeper:
Ann-Katrin Berger (Germany)
Mary Earps (England / Manchester United)
Christiane Endler (Chile / Lyon)
The Best FIFA Men's Goalkeeper:
Yassine Bounou (Morocco / Sevilla)
Thibaut Courtois (Belgium / Real Madrid)
Emiliano Martínez (Argentina / Aston Villa)
The Fifa Puskás Award:
Marcin Oleksy (Poland): Warta Poznan v. Stal Rzeszow [PZU Amp Futbol Ekstraklasa] (6 November 2022)
Dimitri Payet (France): Olympique de Marseille v. PAOK Thessaloniki [Europa Conference League] (7 April 2022)