The United Kingdom will continue to offer honest and reliable development support around the world: UK statement at the UN Security Council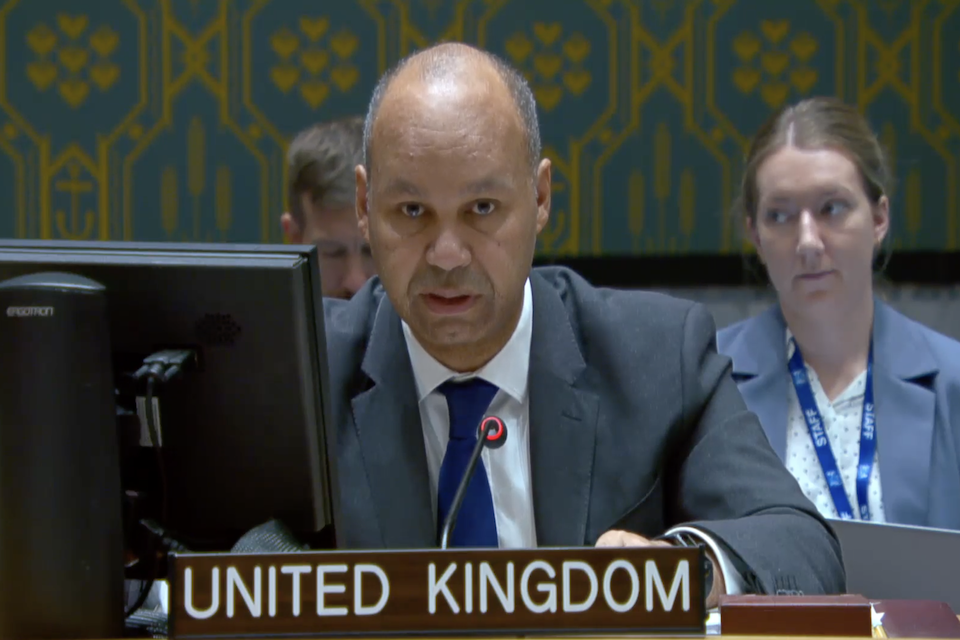 Thank you, President. I am grateful to China for convening this meeting and to all our briefers for framing the challenge.
As the Secretary-General reminded us, development, peace and security, and human rights, are interlinked and mutually reinforcing. Conflict is an obstacle to sustainable development. A lack of development can drive fragility and insecurity. Breaking this cycle is one of the biggest challenges we face.
The United Kingdom is committed to development partnerships founded on mutual respect that support national efforts to reduce poverty and instability. Today, my Government launched an ambitious new international development 'White Paper,' setting out the re-energised agenda for the UK to work with partners and accelerate progress towards the SDGs.
Under this new framework, we will champion action to address conflict and fragility and to build resilience. Crucial to this, we will be standing up for the values of open and inclusive societies, and promoting gender equality. 
We are already working with partners around the world to do just that. In Somalia, we are supporting community reconciliation in areas recovered from al-Shabaab. From Ethiopia to Colombia to Myanmar, the United Kingdom is working for sustainable development and peace, bilaterally and with our partners. 
President, there are profound risks when development efforts are not undertaken with great care. To sustain peace, we need to identify and address risk factors, such as horizontal inequality and discrimination, and strengthen protective factors that mitigate risks. 
As a decades-long international development player, the United Kingdom has learnt that effective prevention efforts engage multiple stakeholders, at all levels, in multi-sector responses.
At the UN, this means working better 'across pillars', and in the institutions of peacekeeping, peacebuilding and development. And with partners such as the World Bank. It also means using holistic analysis to generate integrated solutions that get at the root causes of conflict and violence and establish sustainable development on strong foundations.
President, The United Kingdom will continue to offer honest and reliable development support around the world. We will support work to tackle climate change and other issues that threaten development and peace. And we will take a patient, smart, and long-term approach with partner governments to put in place the institutions and policies that can bring about long-term peace and resilience.
Thank you.