UK weather: Temperatures set to plummet ahead of Met Office snow warning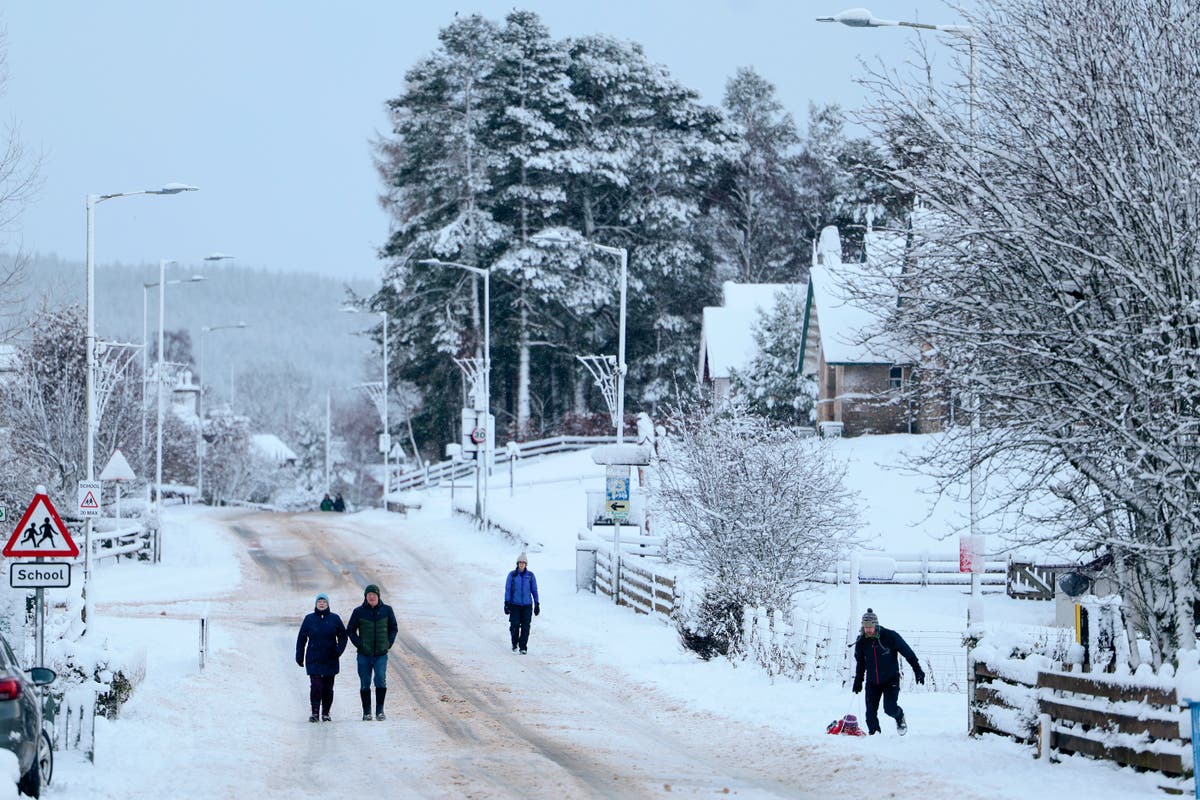 The UK can expect to see rather cloudy and chilly conditions on the last day of February ahead of speculation of an unseasonal blanketing of snow in March, according to the Met Office.
Some sunshine is expected in western Scotland, the forecaster said, while scattered, mostly light, showers will be seen in some pockets, mainly in northeastern areas.
The south may also experience some light showers that will become more frequent towards the southeast later in the week. Breezy conditions are expected first, with a few coastal showers.
Temperatures are expected to remain rather cold with some overnight frost.
Looking ahead of the weekend, the Met Office said there is a likelihood of a band of fragmented light showers making progress into the far northeast of the UK, with a continuation of cloudy and cold conditions expected.
The conditions remain unclear for 8 March onwards, when the impact of the Sudden Stratospheric Warming is expected to be felt in the UK.
The Met Office said there is likely going to be a continuation of dominant high pressure. Colder air may ingress into northern and eastern areas at times, potentially bringing wintry showers with a low probability of these snow showers becoming widespread.
Later in the period, there is an increasing chance of it turning more unsettled, the forecaster said, possibly bringing snow at times.
Temperatures are likely to be generally below average, with some reports indicating it could plunge to -10C.
Although there is no guarantee it will happen, these conditions could bring a new "Beast from the East" to the UK, reminiscent of the bitter winter storm the British Isles experienced in early March 2018, which had heavy snow, ice and strong winds cause 17 fatalities and bring the country to a standstill.