Zoia's journey: From Ukraine to finding a new home in the UK – Warwickshire County Council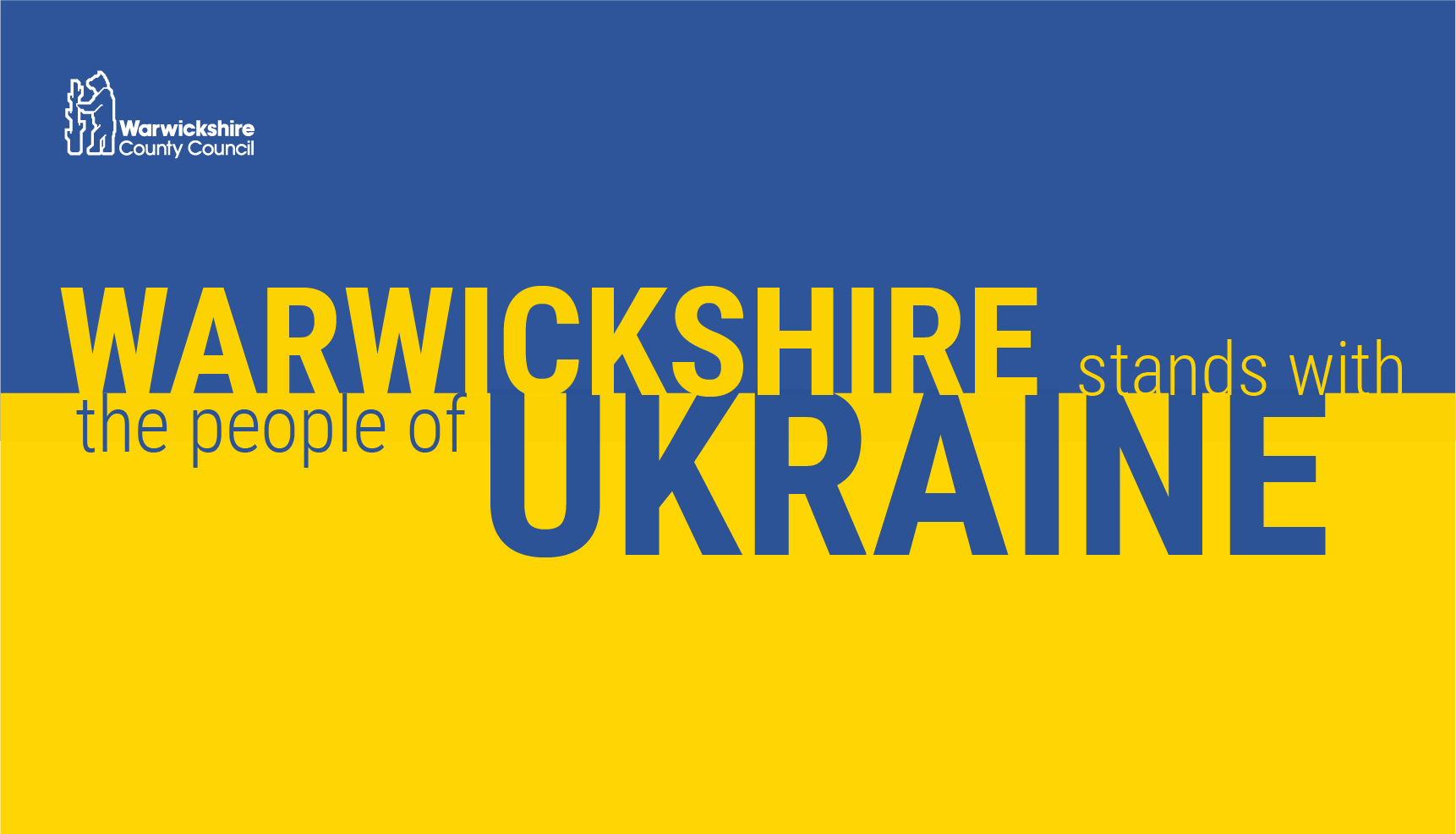 More than 600 Warwickshire residents have offered their homes and opened their hearts to people in need from the moment that the Homes for Ukraine scheme started in the county. Zoia is one of 1500 Ukrainian refugees who have started a new chapter of their lives in Warwickshire. 
Zoia's story begins in Ukraine, where she lived with her husband and their three children. When the war began, Zoia wanted to stay in Ukraine. But due to her daughter's mental health and the constant danger, they decided to leave. 
In April 2022, Zoia and her two younger children left Hungary to find safety. They left behind her husband and 21-year-old son, who stayed behind to protect their country. They made this choice because they were worried about their safety and security.
Zoia began her quest for employment, eventually choosing the United Kingdom as she could speak English. "It was the language that led us to the United Kingdom," she explained. "My children and I have some proficiency in English, so we decided to make the UK our new home." 
A friend in the UK introduced Zoia to the Homes for Ukraine scheme and offered to sponsor her family. They applied from Hungary and got permission to enter the UK quickly. Zoia and her children found a warm embrace in Warwickshire, where not only their sponsors but also the local community welcomed and supported them, enabling a smooth integration. "My sponsors, initially friends, became our family," Zoia shared. "From the very beginning and throughout the entire journey, they have cared for and supported us like family members." 
Zoia adapted quickly and found a job using LinkedIn. She lived with her sponsors from for a year June 2022 to June 2023. After sorting out urgent matters like enrolling her children in school and opening a bank account, Zoia decided to buy a house.  
"With my husband's support, I started my journey to find a house and get a loan," Zoia says. It took her nine months, with challenges along the way, but it ended well. 
Zoia recalls: "I remember how, after visiting probably more than 30 houses, I walked into my house and just felt that it was mine." 
"Do not give up if you are refused or something does not work out. I was turned down by real estate agencies and banks due to my short stay in the country. But if you don't give up, everything will work out!" 
Cllr Sue Markham, portfolio holder for Children and Families said: "Zoia's story shows that with determination and support, difficult challenges can be overcome."  
"The war in Ukraine continues, and more people need help from our communities. We are looking for residents willing to host and help refugees start a new life. The Homes for Ukraine scheme relies on the kindness of Warwickshire residents to make a difference to those affected by the conflict. 
"By joining the scheme as hosts, individuals and families will not only provide vital support to new arrivals but also assist Ukrainians who are already settled in the county and seeking to transition from their initial sponsorship arrangements." 
Anyone able to offer a safe home to people fleeing Ukraine can enquire about becoming a sponsor as part of the scheme. Find more information at www.warwickshire.gov.uk/ukraine    
To stay informed and receive regular updates about the Homes for Ukraine Scheme, including employment opportunities, schools, housing, events for guests and hosts, and more, we invite you to subscribe to our newsletter. Click on the following link to sign up and stay connected: Homes For Ukraine Newsletter.